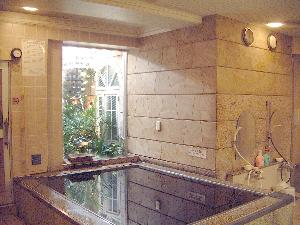 This hot spring "Kuroyu " ( meaning "black and hot") is pumped from a natural source deep underground. It is pumped from a source 100 meters deep and heated to a temperature of approx. 17.6℃. The spring has a weak alkaline content and is pumped cold. The water has a black (like tea ) appearance with a slightly salty taste. It is also odorless.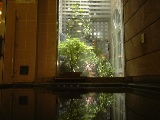 The element content and its warmth are famous for their relaxing properties. This kind of spa is commonly found in the Tokyo bay area from Kanagawa to Chiba. More details of the element content are available on request. The hydrogen-ion concentration is ph8.28.
The spa can aid people with the following ailments: Sore Muscles, poor circulation bruising, Sprains, hemorrhoids, chronic pain, stomach problems, cuts, burns, fatigue.
Guests with the following conditions are advised not to use the spa : -chronic disease, active tuberculosis, tumors, cancer, heart disease, shortness of breath, renal failure, respiratory problems, serious anemia, hemorrhage.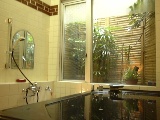 The "black" spa looks like the colour of dark tea ,due to the high mineral content of the water, further more the colour is influenced by fallen leaves, deposited in the Paleozoic period, which seep into the hot Spring water deep underground.
The colour resembles tea which has been boiled down.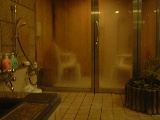 open 6:00-9:00 13:00-24:00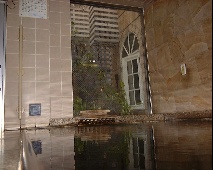 Use of the Hotel Spa for visitors/ non-guests.
Visitors can rent a towel at the front desk.The Spa is open from 6:00-9:00 am., and from 13:00-24:00. Price; ¥1050 for 1.5 hours.

バナー広告欄
---